best clipping path service
We provide the best low cost image clipping path service
From clipping path to high-end retouching our photo editor team are highly skilled with any type of photo editing. 
Top NotchQuality
We have depth experience on any type of editing service. Send us the images with instruction and see the result.
AffordableCost
If you compare our price to other retouching provider then you will understand how affordable we are!
We have 7+ years of experience with high end photo retouching.
now a days, everything is visual
Why clipping path is essential?
You need to do a clipping path because the service helps you to convert your product photos to perfection. The clipping path helps to create different views of the product and emphasizes the product's aspects. You can easily manipulate the contrast, colors, and lighting of images to enhance product features.
Consequently, Pixtech clipping path service ensures that you increase the rate of profit-making as well as the sales you make. This is achieved because the photo clipping service maximizes your product image's visual by adding more visual features, and brightness, adjusting image contrast, and doing away with any defect that can lower the quality of your product image
Our Clipping Path Service
Image Clipping Path Services
We can help you create a life-like image because we pay great attention to every essential detail. Our photoshop pens are key because they help us to address the role of images by adding more details.
We provide this service to help in eliminating objects from still pictures. Image clipping path comprises services like ghost mannequin removal, clipping mask, photo retouching, background removal, and other photo editing services.What makes the low-cost clipping path possible is the appropriate photo editing software. In this case, we use a scissor or selection tool to enable editors to cut out a 2D object and change it to a correct and precise image. 
clipping your images and use it anywhere!
We also offer image masking services that involve removing the background photos, which may make your photo appear blurred. We use our image masking technique to eliminate the object.
You will realize that the image can form undefined soft edges like hair or curves when doing photoshop, this is where we apply photo masking to help us replace or remove such backgrounds. Note that we use the image masking technique once the clipping path service is insufficient for complex parts like fur or fuzzy details, hair, and fur.
retouch your ecommerce photo and increase sell
At Pixtech, our experts can help you make your image pretty through our custom shadow creation service. You may realize that even a fantastic photo may look dead or flat without a drop shadow. We can enhance the lighting and composition to enable you to achieve a reflection shadow or natural drop shadow to add life to your product photo.
Shadows are essential because they add depth to your images to make them appear attractive to the eye. Moreover, darkness is important as it makes every photo look professional and perfect.
make perfect your cloth photo
Ghost mannequin is the photoshop that involves clothes in the absence of a model also referred to as neck joint mannequin service. Our experts offer this service to you whether you want to use it for online fashion, e-commerce, and magazines. 
The ghost mannequin portrays those clothes that are not worn as worn through the use of an invisible person in product promotion. Whenever you want to have your apparel keep its shape, you can come to us for a ghost mannequin service.
WE PROVIDE HDR PHOTO EDITING
Ecommerce Product Photo Editing Background Removal
Product photo editing background removal is one of the ways that you can professionally separate images from objects. At Pixtech, we can help you with this service.
Our staff separates objects from images and can use the separated objects later for different backgrounds. From our incredible services, you get nothing less than an eye-catching image. The e-commerce industry where objects are eliminated has adopted this technique because we also enhance the white background. This makes your image catchy and attractive.
retouch your colorfull memory
Multiple clipping path is another photo editing service that Pixtech offers, that involves the use of multiple paths to outline various photos. This service is essential because it helps you to separate various objects in an image from backgrounds and models. Additionally, designers use this technique to resize objects, separate colors, modify colors, and many more.
If you want to select different components in a group of images or a complex typed image, come to our multiple clipping experts and they will help you instantly. they will apply a multi-clipping path for color correction service.
Make your store photo morew qualityful
At Pixtech, we offer complex clipping path services. This service is meant to remove backgrounds from complex images through a pen tool of photoshop. 
Our services are incredible because they help retouch not only complex background images but also clipping patches, garment images, complex product photos, and ghost mannequins. You will realize that its cost is relatively high because the service requires unique software as well as expertise to make them perfect. Choose us and you never regret your decision.
Why Pixtech Is Special for Clipping Path
Pixtech is special for clipping path services because our experts have specialized in this image editing service thus this enables them to build a professional eCommerce site. Pixtech settles at nothing less than hard-drown services with a rapid response and fast turnaround. We offer this service at relatively low prices hence making us a darling to many of our clients. Just male a request on your desired image quality and we will deliver exactly that. 
Another thing that makes us special, is the fact that we have exceptional customer care agents. Our live team is always online and ready to assist you immediately if you get a problem or when inquiring.         
An attractive product photo helps you bring more customers
Using a quality product photo, customers are more likely to make a purchase.
We have edited almost 100,000 product images.
Our photo editor and designer have 7+ industry-leading experience in product photo editing. 
images is a details explanation of your customer
How Much Cost for The Clipping Path?
At Pixtech, our clipping path service comes at a reasonable cost but, this depends on the complexity of your task as well as the quantity. Our clients keep coming back for more because we don't compromise the quality of our work with the cost. Although it's hard to give the exact prices we can say that our clipping path services cost at least 0.35 USD per image. 
Software & Tech that we use
At Pixtech, we have professional clipping path experts that use a pen tool in photoshop to make your product photos stand out from the rest. Our experts zoom into images sometimes for us to get close to the edge. This allows us to provide you with information about the level of detail involved.
You can consider sending us a quotation request in case you are not sure about the prices or the time your photos will return. Our team of experts will send you an estimated price for your photo treatment as well as the turnaround as soon as possible.
Most of the time we have used adobe photoshop
Latest and updated software help to retouch images.
Why you should choose pixtech?
Our Clipping Path Work Process
Here is our we create a clipping path at Pixtech. Our experts start by setting up a pen tool, after ensuring that the pen tool is well set, we then proceed to draw a path around your product. The next step is to ensure that you save the path that you have created. We give this path a name to identify the outlining of the object. 
The fourth step is to create a clipping path and this takes us to the next step that the creation of a selection from your clipping path. We Ensure that we are in a layer that can allow us to edit appropriately. Lastly, we create a clipping mask that isolates your product photo from its background.
We are available 24/7. So you will not wait anymore to receive your quote.
Our retoucher has years of experience in professional photo retouch.
We will offer 1 hour first turnaround for our exclusive clients. 
Frequently Asked
Questions
Here are some of the customer reviews from our esteemed clients. We are proud of them because they trust in our ability to deliver quality services.
I am happy with Pixtech clipping path services. They have a passionate team of experts that provide instant services anytime. Their main concern is the quality of services and on-time delivery of services
To be sincere, Pixtech clipping path company has an amazing team of professionals. I had an urgent project and was worried about the quality. Believe me, they gave me an incredibly high-quality image within a very short time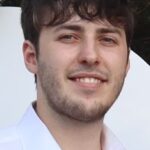 . I am excited to work with Pixtech because they have a super photoshop quality compared to others. They have experts on the clipping path who deliver very quick services. I will always go for their services.